Currently a 2nd degree black belt in Tae Kwon Do, Aidan's energy and enthusiasm make him an excellent addition to Team AKA.
At only 13 years old, Aidan Matthews is one of the youngest members of Team AKA, but he more than makes up for his young age with his ambition, drive, and commitment to martial arts. Despite his young age, Aidan has achieved a great deal in the last few years and has shown incredible progress since he started training when he was five years old. Currently a 2nd degree black belt in Tae Kwon Do, Aidan's energy and enthusiasm make him an excellent addition to Team AKA, and one we're looking forward to seeing grow over time.
Born in Atlanta, GA, in 2006, Aidan currently lives in Canton and is an honor roll student at Freedom Middle School – suggesting a bright future in education and beyond. Outside of school and martial arts, Aidan also enjoys airsoft – though more on a hobby level. His current aspiration is to gain a spot on Sideswipe, and upon completing his education, his ultimate goal is to study stunt and fight choreography; a subject he's well on his way to having a deep understanding of thanks to his championship-level martial arts skills.
Aidan achieved his current ranking by the incredible age of 9, at which point he was already competing in some of the most significant circuits offered. By the age of 11, he had begun his success on the NASKA competition circuit, reaching an incredible accomplishment of being featured on ESPN in the Night of Champions at the US Open in the Spring of 2019. Though he's reached incredible heights in martial arts at this young age, he's continuing to push the limits and strive to accomplish even more in the years to come.
In terms of competition, Aidan considers himself both a traditional and CMX competitor and has a preference for Nunchaku as his favorite weapons. It was his expertise in this that awarded him the title of US Open 2019 13 & Under Overall Weapons Grand Champion. Aidan explains that he chose Nunchaku because 'people just don't do nunchaku anymore.' This allows his individuality to show through whenever he steps into the ring. He also attributes his recent successes to the fact he performs best in front of a large audience; an essential skill for a future fight choreographer or stuntman.
Aidan considers Bruce Lee to be his top martial arts role model, but when it comes down to his number one quote, it's his dad that he turns to: "If you don't believe it, then you won't achieve it". Since joining Team AKA, he's seen another side of competitive martial arts; an environment where everyone is family, and each team member is always there for one another. For a budding martial artist with a bright future, it's exactly the team that will provide him with the support, drive, and enthusiasm to continue onwards and achieve incredible things – we certainly can't wait to witness this first-hand.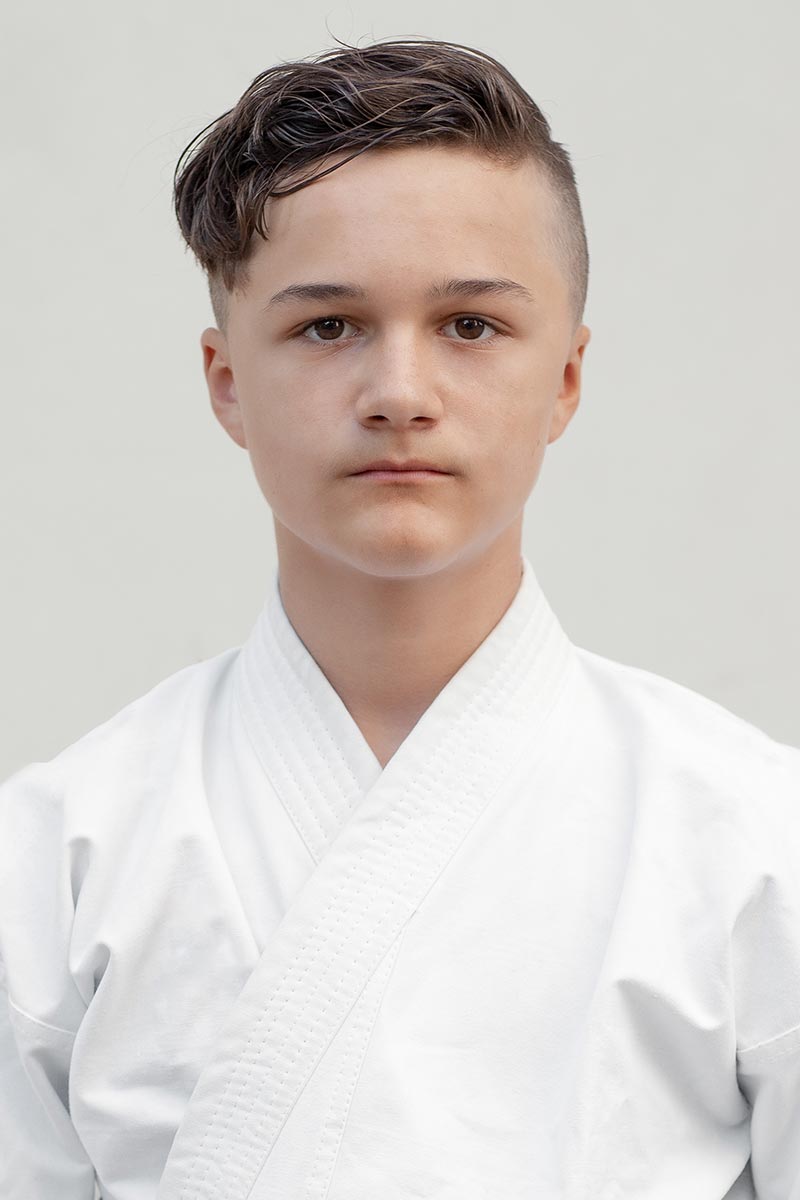 Athlete Aidan Matthews
Location Atlanta, Georgia
Spotlight 13 & Under Weapons Grand Champion at the 2019 US Open
AKA ID 10-3317