23-year-old Cole Eckert is originally from Edina, Minnesota and has been training in martial arts since he was four years old.
Today, he is ranked second degree in Tae Kwon Do and trained in the use of the nunchaku, sword, kamas, bo staff, and sai.
Cole furthered his training when he started attending the AKA camps at just six years old. It was there where he first met Sensei John Sharkey, Chris Brewster, and Craig Henningsen, all of whom he credits with his martial arts success. In the 16 years since, Cole has not missed a single AKA camp and has been proudly representing Team AKA for the past 14 years.
His daily training routine makes him a top traditional and CMX competitor on the NASKA, WKC, WAKO, AKA, and ISKA circuits. He is a decorated athlete, having won numerous first place titles in the overall grands in tournaments ranging from the US Capitol Classics to the US Open. He believes that his success has been aided by his unique energy that he brings to the floor in every tournament.
Cole has shown his martial arts skills in performances entertaining the troops and military families in Japan, Italy, Guam, and Cuba. Additionally, he has been featured in the Macy's Day Parade, a lightsaber commercial for Mattel, and numerous shows with Sideswipe in locations ranging from the Aflack corporate office to the Women's World Tennis Tour in Qatar. Cole has also been seen as the lead role in the short films Orphan and Ahockalypse.
However, his true aspirations lie behind the camera. Cole intends to channel his love for martial arts into his future career: he hopes to be "one of the best action directors/designers of all time". In his films, he hopes to combine his martial arts expertise with his performance skills in order to create compelling action stories.
He received a Bachelor's Degree in Digital Video and Media from The Institute of Production and Recording in Minneapolis, Minnesota where Cole made the Dean's list. Upon completing his degree, he moved out to Los Angeles to pursue his career through an internship at Di Bonaventura Pictures in Hollywood, California. He has worked as the cameraman for Big Tony, a short film, and Wilson, a documentary.
Cole has traveled extensively, and he has been to Cuba, Japan, Italy, France, UK, Qatar, Germany, Bahamas, Ireland, China, Guam, Netherlands, Hungary, Mexico, and Canada.
He loves being a part of Team AKA because, to him, the whole team feels like a big family, and he thrives on the feeling of working with his team in order to achieve a goal larger than themselves. His favorite quote is from hockey star Wayne Gretzky:
"You miss 100% of the shots you don't take."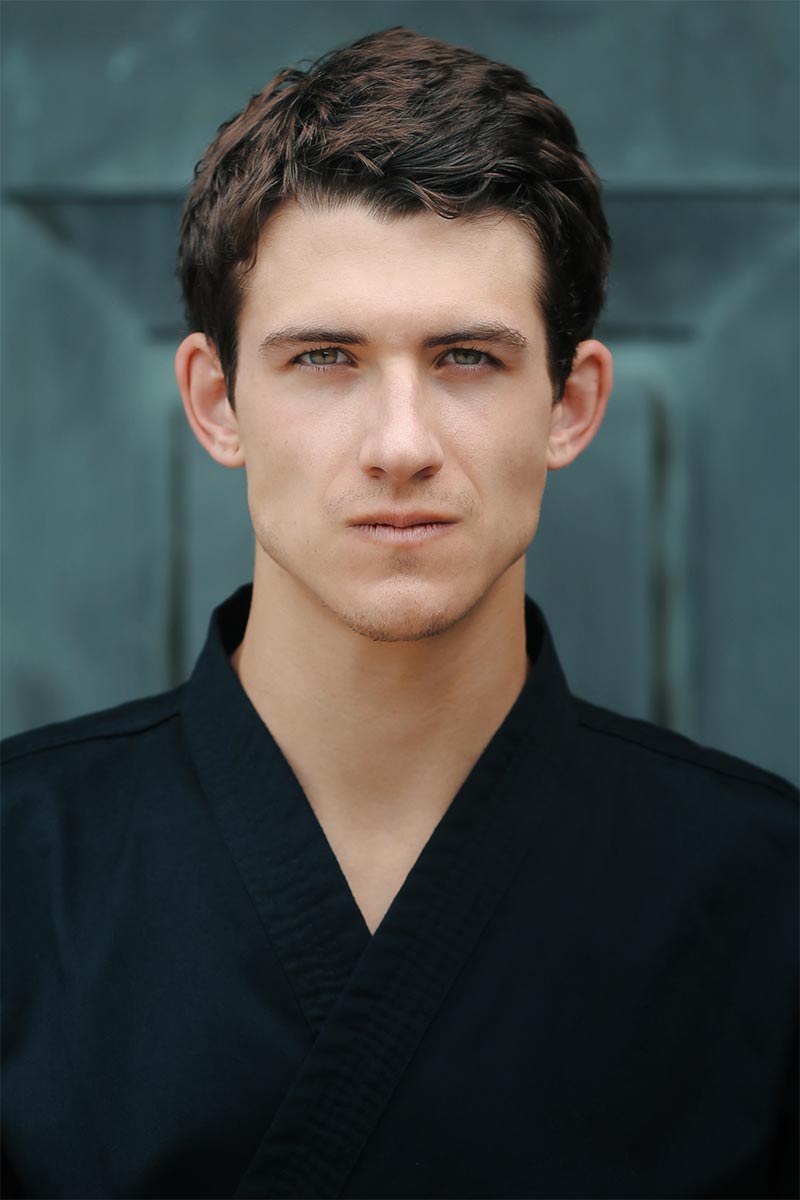 Athlete Cole Eckert
Location Los Angeles, CA
Spotlight Team AKA Co-Captain; Recent Graduate in Film & Media Production; Intern at Paramount's Di Bonaventura Pictures
AKA ID 12-3344