Born and raised in Chicago, Illinois, Justin Chang has recently moved to Los Angeles to pursue his stunt career.
Winning the 2014 Capitol Classics, the 2015 and 2016 AKA Warrior Cups, and appearing on the silver screen three times is an impressive feat for anyone, let alone a 21-year-old. But Justin Chang defies the odds. He was born in Chicago, Illinois and has been practicing martial arts for the majority of his life — he began when he was only three years old. After 18 years, he is ranked 1st degree in Tae Kwon Do, as well as being ranked 2nd degree in Shorei Ryu under John Sharkey at Sharkey's Karate.
However, Justin has always made it a point to diversify his skills, and he enjoys practicing other styles of martial arts in order to integrate them into his own style. His range of knowledge afford him a great deal of versatility in his skills and makes him hard to beat. Justin has a chance to highlight his formidable skills on both the NASKA and AKA circuits, where he competes in all four categories, including traditional forms and weapons, and CMX forms and weapons. In addition to his accomplishments on the competition circuit, Justin has also had the honor of performing for the U.S. troops and their families overseas at the prestigious Navy Exchange's military appreciation events for the past six consecutive years, which allowed him the opportunity to travel to Cuba, Guam, Italy, and twice to Japan.
Justin is also a skilled martial arts tricker, and his favorite weapon to work with is a sword. He derives inspiration from the work of many who work in martial arts, including Micah Karns, one of the top martial arts trickers in the world; Brendon Huor, a member of LBP Stunts; and Sensei John Sharkey, owner of Sharkey's Karate Studio in Illinois. Justin is also inspired by his teammates, and his favorite aspect of being a part AKA's team is the strong family dynamic of the group that pushes each team member to be their best.
Justin hopes to take advantage of his blossoming career in martial arts and continue working in the industry throughout his life. His future goals currently include starting a career as a professional stunt performer in TV and movies, and one day, Justin hopes to work as a choreographer creating his own stunts and fights for TV shows and movies. He is well on his way to this goal, as he has already made appearances on Cobra Kai, Marvel Defenders, and Luke Cage.
Justin is a resident of Los Angeles, California, and despite the serious commitment that is involved with being a captain of Team AKA and his daily training regimen, he takes his career just as seriously. Justin is also an experienced world traveler, and he has traveled to eight different countries and three continents, which include locations such as Cuba, Italy, Japan, Guam, Thailand, Mexico, Ireland, and Canada.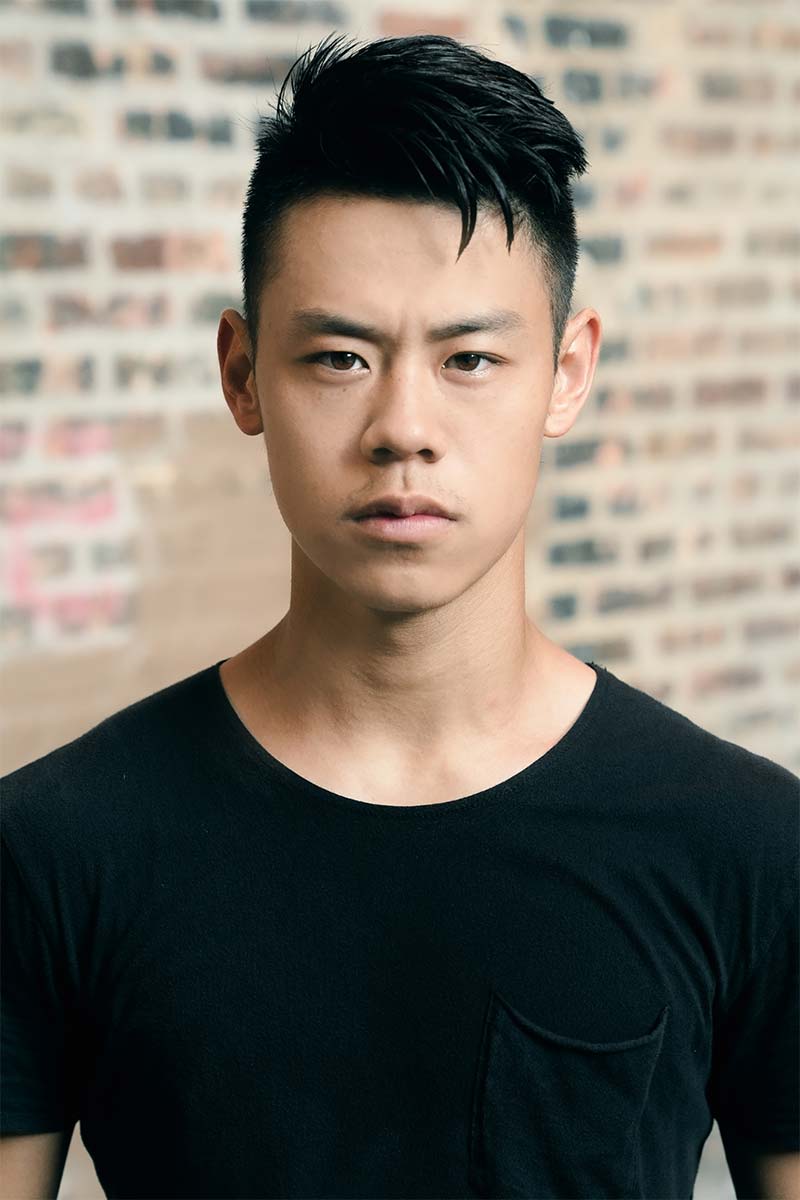 Athlete Justin Chang
Location Los Angeles, California
Spotlight Team AKA Captain, Stunt performer on Cobra Kai, Marvel Defenders, & Luke Cage
AKA ID 08-3124