Isabella (Bella) Nicoli is one of the youngest members of Team AKA at only ten years old. She is from Boston, MA, and has been training in martial arts for six years.
Bella is now ranked as a black belt in Shotokan karate and enjoys martial arts tricking. She says that she feels very lucky and important being surrounded by amazing teammates on Team AKA.
Bella competes in both traditional and creative divisions on the NASKA, WKC, NBL, and ISKA circuits. She trains the sword and bo staff, but her favorite weapon is the nunchaku. She stands out as a top competitor on the circuit by including a high degree of difficulty into her forms usually seen only in older age groups.
2018 was a great year for Bella: she won the overall grands in the AKA Warrior Cup for traditional weapons, and the AmeriKick Open, Quebec Open, and U.S. Open for CMX forms.
Her favorite martial artist of all time is Joey Castro, fellow black belt in Shotokan karate and NASKA world champion. However, her martial arts role model is her fellow AKA teammate who also happens to be her older brother, Nicholas Nicoli.
Though she trains in martial arts every day, karate is not the only sport in which she is accomplished. Bella is very athletic enjoys track and field, soccer, and volleyball. In fact, she is the current 100 and 400-meter champion for fourth-grade girls in track and field.
In the future, Bella hopes to help people by becoming a doctor. At school, she is an honors student and part of the "Talent and Gift" advanced program. She excels in math and has competed in her school's spelling bee for the past two years. Bella is also bilingual: she is fluent in both English and Portuguese.
In her free time, she loves to play with her pets, a dog and a turkey. Bella has a passion for music and enjoys listening to it, singing, and playing the saxophone. She loves travel and has been to Brazil and Canada, and her favorite foods are sushi and ice cream. She always strives to live her life in accordance with her favorite quote by Eric Thomas:
"When you want to succeed as bad as you want to breathe, then you'll be successful".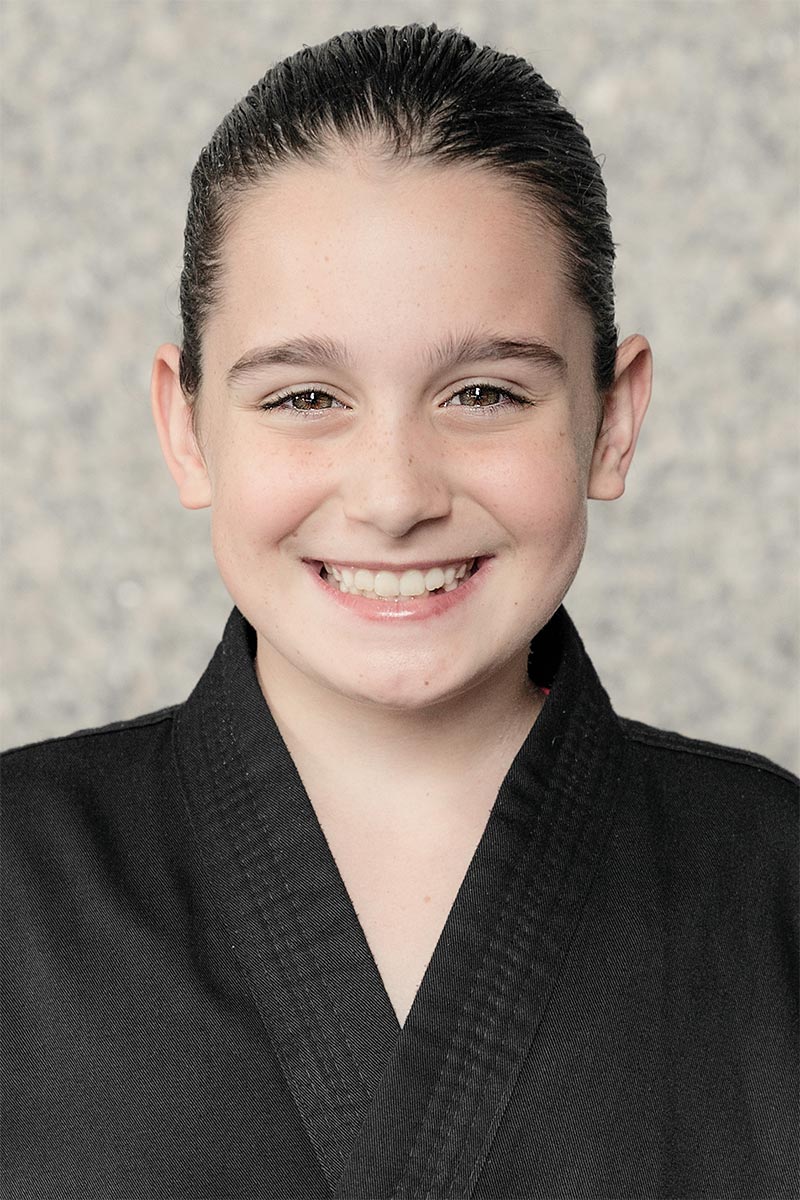 Athlete Isabella Nicoli
Location Boston, Massachusetts
Spotlight 13 & under Forms and Weapons Grand Champion; Current Champion in Track and Field
AKA ID 12-3345