Seventeen-year-old Jacob Wood is from Chicago, Illinois, and he began training in martial arts when he was only seven years old.
These days, he is hard at work pursuing his black belt in Shorei Ryu at Sharkey's Karate.
He trains twice daily in order to prepare for competitions on the NASKA and AKA circuits. There, he competes in both traditional and CMX divisions with the nunchaku, sword, kamas, and his favorite weapon, the bo staff.
In addition to his notable accomplishments on the competitive circuit, Jacob's martial arts skills have given him the opportunity to be featured in The Fold's music video "21st Century Ninja". This was produced by Lego for their TV series, "Ninjago".
Jacob also stands out academically: he routinely makes honor roll and recently won the President's Award for Educational Excellence. Outside of the classroom, he loves music. He plays the trumpet, dances, and participates in his high school's theater program. In addition to his musical prowess, he enjoys playing soccer and being a part of his local Boy Scouts troop.
However, Jacob's true passions lie in martial arts and photography. In the future, he hopes to share his love for sport karate with others by teaching and performing all around the world. Jacob hopes that his efforts will pay off and inspire the next generation to explore the world of martial arts.
While he is especially drawn to the more creative side of the sport, he values the important lessons he learned from training in traditional martial arts. He hopes his work can help to keep these disciplines alive.
Jacob plans to pursue a career as a professional photographer. He is already an avid photographer of action sports and wildlife. He loves the way that photos can elicit an emotional response for the audience.
Jacob's favorite martial artists of all time are Jackson Rudolph and Cole Presley. Jackson Rudolph is a third degree black belt in Taekwondo and has won over 30 world titles in sport karate. He is now a professional martial artist and representative for Team Paul Mitchell Karate, Hyper Martial Arts, and Century Martial Arts. Cole Presley is a decorated athlete with Adrenaline Worldwide and is known for his innovative use of weapons.
Jacob considers Sensei John Sharkey, President of Team AKA, to be his martial arts role model. He admires the way Sensei Sharkey treats all his students and team members like family. He also appreciates the way that Sensei Sharkey emphasizes the importance of traditional martial arts in conjunction with his leadership in advancing CMX competition.
Jacob prides himself on his steadfast discipline that he employs to reach his goals, and he strives to live his life in accordance with his favorite quote by Muhammad Ali:
"He who is not courageous enough to take risks will accomplish nothing in life".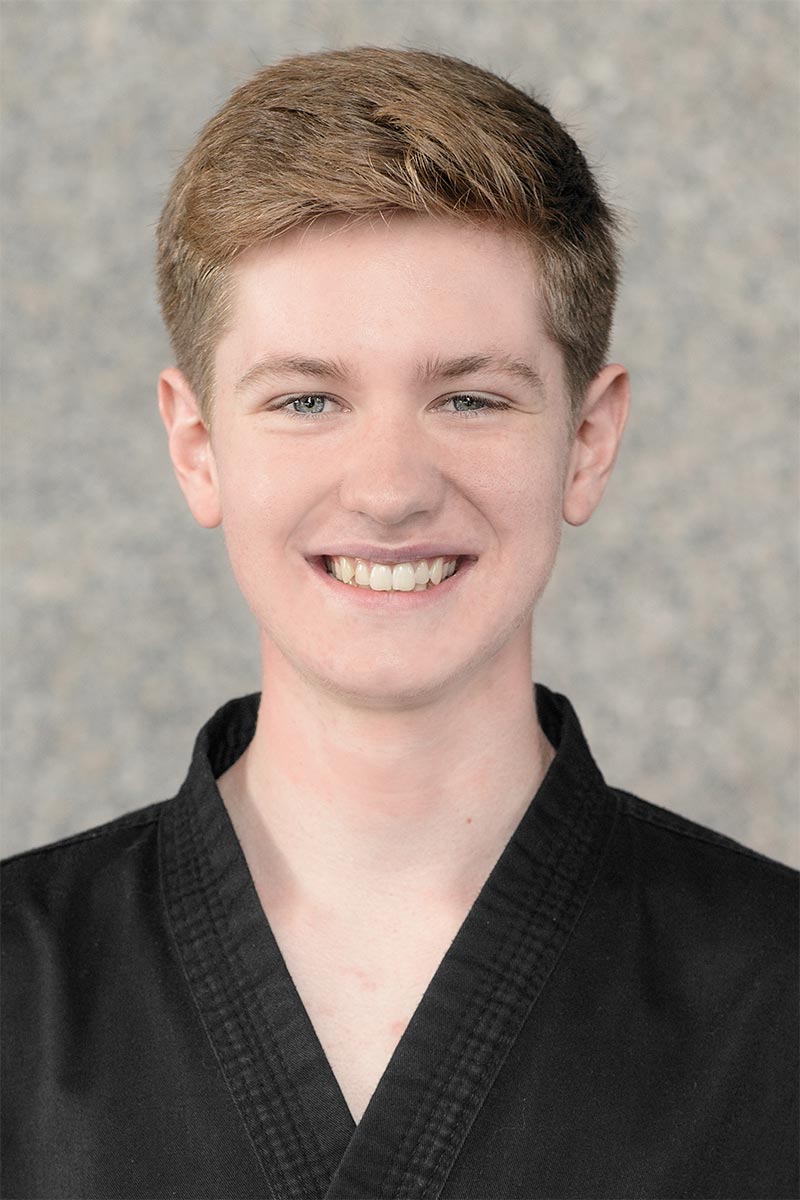 Athlete Jacob Wood
Location Chicago, Illinois
Spotlight Featured in The Fold's Music Video "21st Century Ninja"
AKA ID 03-3194