Fourteen-year-old Cade Trentadue is a native of Denver, Colorado, and began practicing martial arts at age five.
His years of practice have paid off, as he is currently ranked as a first degree in Tang Song Do and second degree in Taekwondo.
Cade's extensive training in multiple styles of martial arts allows him to learn new combos quickly and to execute them precisely and powerfully. He first discovered his passion for martial arts tricking during his time on an elite trampoline and tumbling team. He loves the complexity and excitement of tricking, and he always tries to incorporate power, cleanliness, and floaty moves into his routines.
Cade trains at least twice daily in order to prepare for competitions on the NASKA, WKC, ISKA, and CKA circuits. He is trained in the sword, kamas, and the unique skill of the double sword.
Cade has an impressive track record on the competitive circuit. In 2016, he was named the WKC World Champion in Extreme Forms, Extreme Weapons, Musical Forms, and Traditional Forms. He also won the CKA Extreme Forms Overall in 2017. At the Diamonds Nationals, he was named the thirteen-and-under CMX Champion and made it to the night show stage.
Despite his intensive time commitment to competitive martial arts, Cade is off to a stellar start in high school. In his first year, he earned a perfect 4.0 GPA and was inducted into the National Junior Honor Society. Cade also has a passion for theater, and he was the lead in numerous productions, including "Cinderella A Comedy", "A Christmas Carol", and "Exit, Pursued By A Bear".
His martial arts role model is Sensei John Sharkey. Cade is constantly inspired by the work of his past and present teammates on Team AKA. However, his favorite martial artist of all time is Team AKA Co-Captain Jacob Pinto. Cade admires the speed and complexity of Jacob's forms; these qualities have contributed greatly to Jacob's remarkable success over the years.
Cade is compelled to make the world a better place with his life but for now is content exploring the ways in which he can achieve this. Friends and family have described him as goofy yet wise beyond his years and his compassion is highlighted by his favorite quote by Helen Keller:
"The best and most beautiful things in the world cannot be seen or even touched – they must be felt within the heart".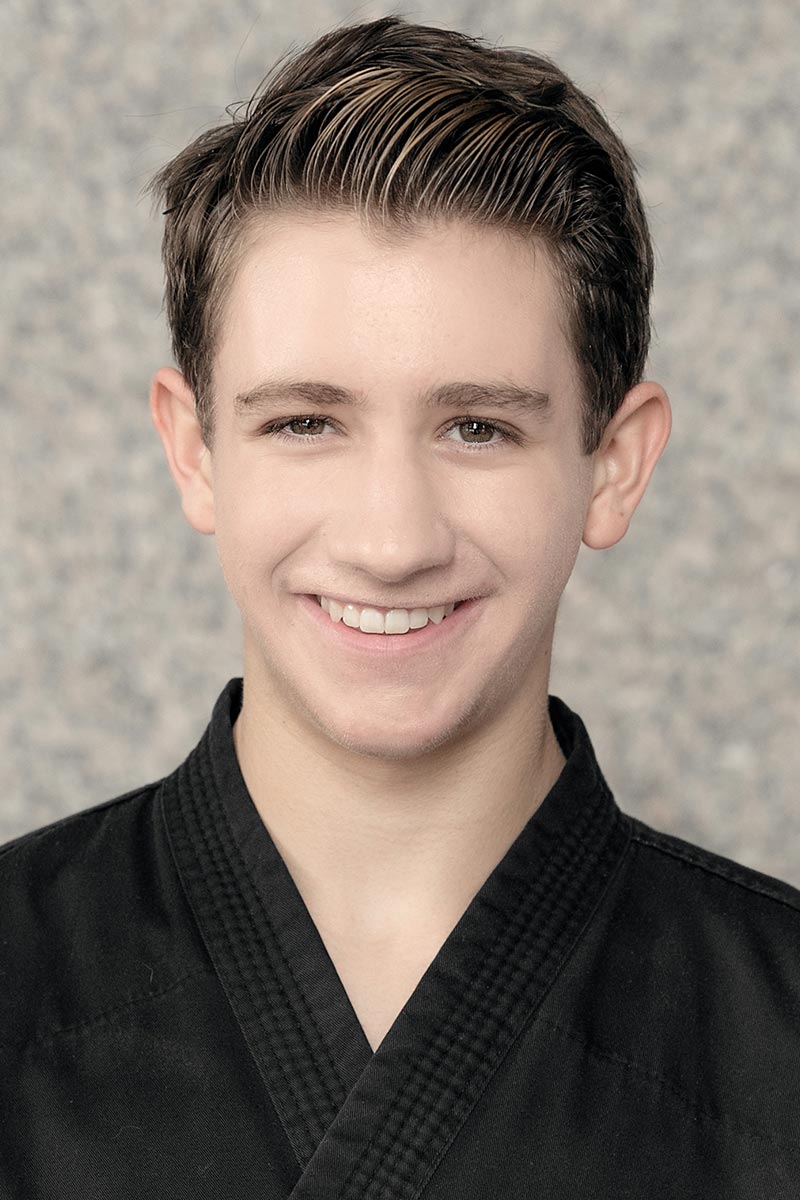 Athlete Cade Trentadue
Location Denver, Colorado
Spotlight Black Belt in Tang Soo Do and Taekwondo; National Junior Honors Society Inductee
AKA ID 12-3347