Rosario (Zar) Succarotte brings seventeen years of martial arts training to Team AKA.
The twenty-year-old from Bear, Delaware is a second degree Black Belt in Wushu and is trained in an impressive number of weapons, including the broadsword, sword and shield, straight sword, double broadsword, butterfly sword, spear, and his favorite, the staff.
Zar trains daily, making him tough to beat on the NASKA circuit, where he competes in both CMX and traditional divisions. One of his most recent accomplishments was being named the 2018 NASKA Chinese Forms and Weapons Champion. When competing, Zar adds a narrative quality to his martial arts; he loves to bring out the drama that turns a performance into a story.
In addition to competing, Zar loves to give back and share his love for martial arts with America's troops and military families. This August, he traveled to Yokosuka, Japan with Sideswipe to entertain Navy troops and teach martial arts classes for kids living on base. He also performed for our troops in Japan for the NEX Customer Appreciation Weekend.
Zar is a business major in his sophomore year, where he made the President's List both semesters last year. But this is nothing new for Zar. He maintained a perfect 4.0 GPA all throughout high school and was a member of the National Honor Society sophomore through senior year.
Outside of the classroom, Zar enjoys theater, and he acted in many musicals at his high school (he even got a chance to do some tricking). He also traveled three times to Kenya with Reach Church, where he volunteered at an orphanage, the Happy Life Children's Home. Zar cherished the opportunity to spread his faith through service alongside a team he now views as his second family, and he can't wait to go back in the future.
Zar is continually inspired by Team AKA's legacy of success, both on the competitive circuit and in Hollywood. He loves the encouraging, aspirational dynamic he shares with his teammates, and considers himself lucky to be surrounded by teammates who are just as passionate about martial arts as he is. Zar also appreciates the expert teaching of Sensei John Sharkey and the visionary leadership of Vice President Hunter Lyon. He accredits his success to his family and teachers who have given him the opportunity to get this far and continue to remain "in his corner" offering unwavering support.
In the future, Zar hopes to work in stunts for film, both as an actor and choreographer. Eventually, he sees himself opening his own martial arts schools across the U.S. and Kenya. Zar has seen firsthand the positive impact that martial arts has on people's lives — his father is the owner of The American Martial Arts Institute — and he believes that the world will benefit from more martial arts schools spreading the values of respect and hard work.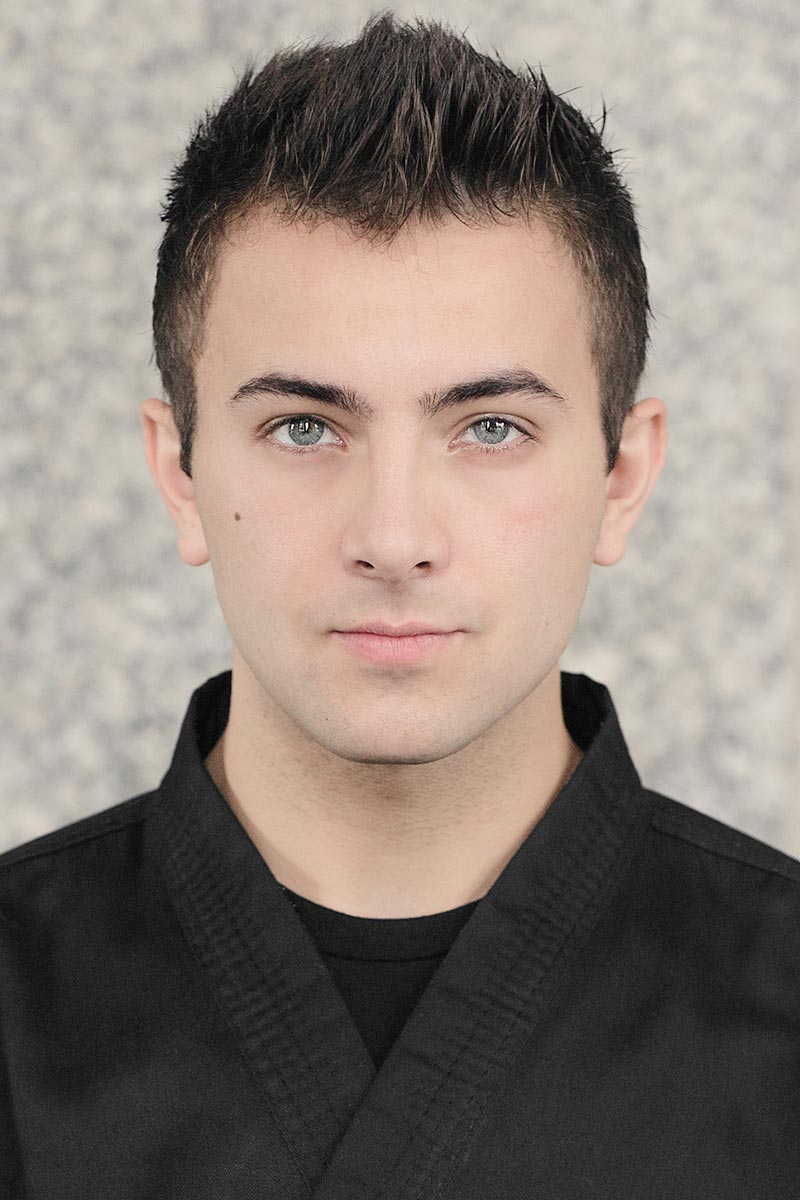 Athlete Zar Succarotte
Location Bear, Delaware
Spotlight Team AKA Co-Captain; 2018 NASKA Chinese Forms and Weapons Champion
AKA ID 10-3316