To look at his vast list of accomplishments, it's hard to believe that Aiden Miller is just 17 years old.
A 3rd degree black belt in Tae Kwon Do, with a daily training schedule, Aiden has achieved a great deal more than many achieve in a lifetime. Since the age of 7, his sole focus has been on furthering his training and breaking into the world of TV and entertainment; both of which he's achieved with flying colors. Self-described as someone who doesn't give up when they have a specific goal in mind, Aiden's addition to Team AKA has proven just how enthusiastic and driven he is when it comes to achieving all he sets his mind to.
In his lifetime, Aiden has traveled to an impressive 25 countries, including Japan, the UK, Italy, and even Haiti, all far from his hometown of Denver, CO, where he was born in 2002. Maintaining a steady 3.66 GPA in high school, and having a vast range of extracurriculars under his belt, this black belt looks set to go the distance when it comes to his future goals and ambitions of working within TV and Film following his career at the University of Arizona which he will attend this fall.
As for his various martial arts achievements, Aiden is a fierce competitor, with his chosen weapon of the Bo Staff helping him to achieve an impressive 1st place for extreme weapons in the 2019 Quebec Open and Diamonds Nationals. Currently competing primarily on the NASKA circuit, Aiden has committed himself to once-daily training sessions at the very least to keep his discipline sharp and his moves on-point. But his commitment to the world of martial arts doesn't stop there, with several instructors and choreographer roles already on his resume, thanks to his work with Karate Denver, as well as his charitable work with Walk for Wishes.
Aiden considers Jackson Rudolph his martial arts role model and pushes himself to be better thanks to the commitment and dedication of both his teachers and his own drive. In 2019, he even achieved the honor of being the 2019 Colorado Classic Overall Grand Champion. He attributes this success in part thanks to his hard work, and to the development of his own unique Bo Staff style, mixing powerful strikes with unique releases to beat out the competition.
When it comes to Team AKA, Aiden feels he's found his place on the team – and considers his teammates and coaches to be highly supportive, without missing out on any of the fun and excitement of being part of a group. His favorite quote? "A dream doesn't become reality through magic; it takes sweat, determination, and hard work." This is reflected strongly in Aiden's work ethic and his commitment to achieving his future goals both in martial arts circuits with Team AKA and for his future career in film and TV as a whole.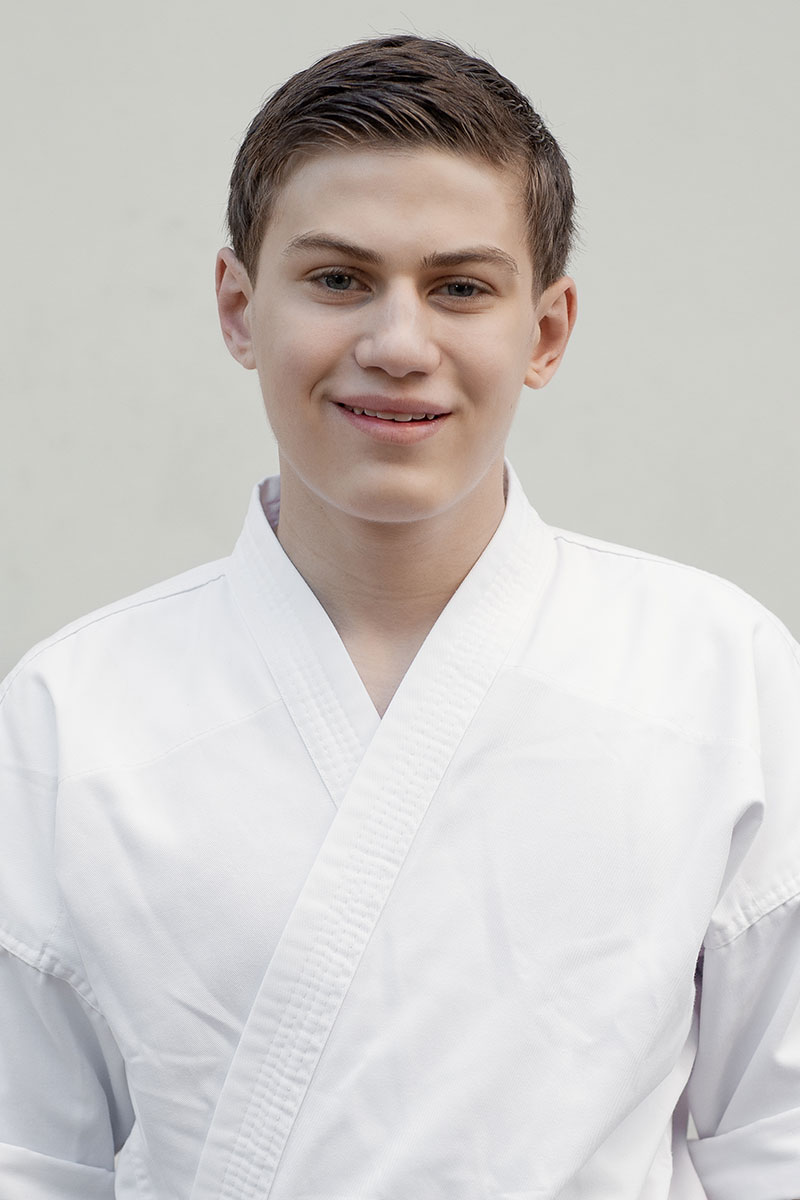 Athlete Aiden Miller
Location Denver, Colorado
Spotlight3rd Degree Black Belt in Tae Kwon Do & avid world traveler
AKA ID 06-3293