Jaime Lorenzo Bilog grew up in Naperville, Illinois—but has traveled as far as the Philippines.
Growing up in Naperville, Illinois, Jaime Lorenzo Bilog, or Enzo as he's most commonly known, has traveled well for a seventeen year old both nationally and internationally to places as far as the Philippines. He has studied at Sharkey's Karate since the age of 5 and has earned his first degree black belt there in Shorei Ryu. His aspirations for life are high, and his dedication to martial arts is evident.
Enzo is diligent about training, training as often as he can whether that be empty hand forms or his bo staff work. As a traditional and CMX competitor, his love and passion for karate has led him to embrace many different styles and create a performance unique to him. Like many, his favorite martial artist of all time is Jackie Chan but his role model for competitive martial arts is Micah Karns.
While some competitors stick to one or two circuits, Enzo is a competitor on NASKA, WKC, AKA, and ISKA competitions. He has won both run-offs and grand divisions in many of these circuits but continues to train diligently with sights set on winning nationally and eventually internationally.
His commitment is displayed in other areas of his life as well, such as his varsity track and field as well as wanting to pursue higher education and to become an engineer. "I love being on Team AKA because it's family oriented and everyone supports each other, exactly the sportsmanship and friendship that I feel makes me stand apart on the circuits", says Bilog.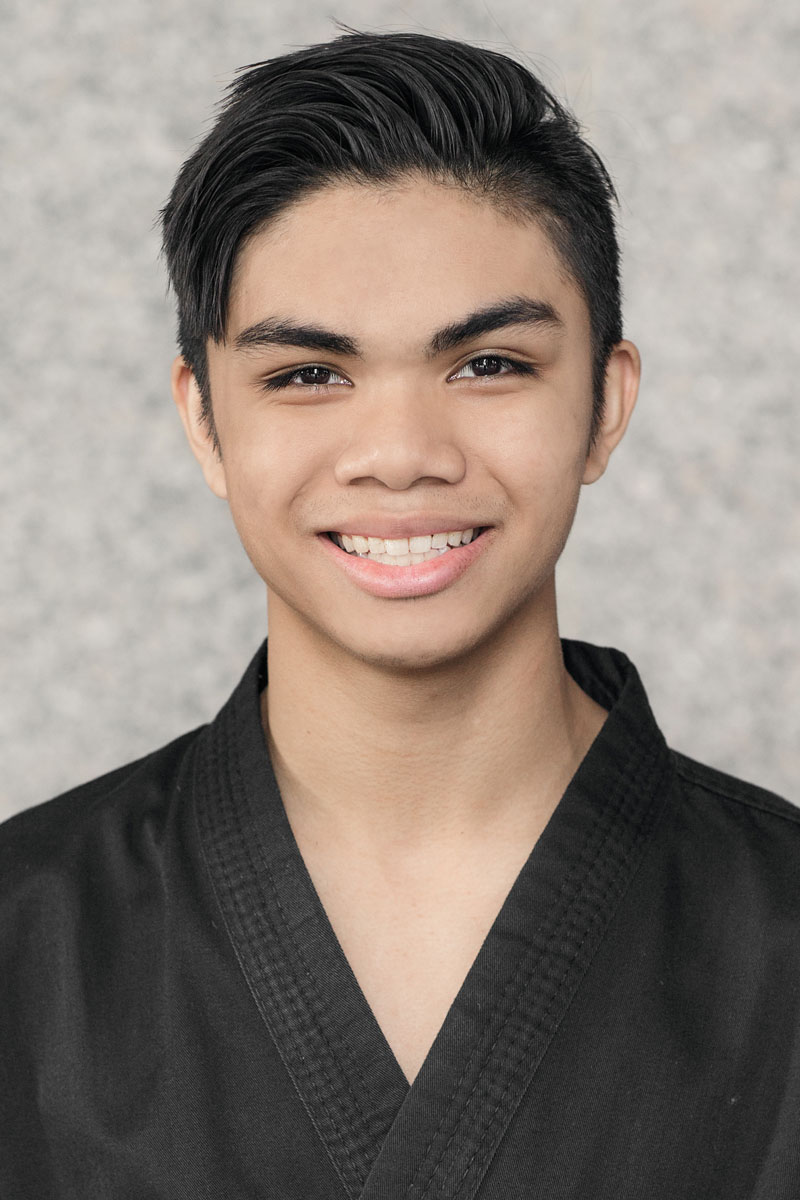 Athlete Enzo Bilog
Location Chicago, Illinois
Spotlight Has been a varsity track and field athlete since his freshman year.
AKA ID 12-3105