Gavin DeGraff is a living testament to his favorite quote: ''No breakthroughs come from your comfort zone''.
Gavin was born and raised in Toronto, Ontario, Canada, and he has trained martial arts since he was six years old. He now competes with Team AKA as a first-degree black belt in Shorin Ryu.
The first part of Gavin's competitive career included wins at numerous local tournaments, and he has just recently taken the next step and begun competing as a CMX competitor with Team AKA on the NAKSA and NMAC circuits.
Although Gavin is new to the NAKSA circuit, he makes up for it with his drive. He describes himself as ambitious and "hungry to be at the top", and proclaims that he will do anything it takes to be the best he can be.
His schedule includes daily practice with weapons including the nunchaku, kamas, and bo staff. Although Gavin enjoys competing with all these weapons, the nunchaku remains his favorite.
Gavin says that his competitive edge on the circuit comes from the way he develops his forms: he always makes it a point to imagine creative, out-of-the-box ideas when building them in order to craft his own, distinctive style.
In addition to his expertise in Shorin Ryu, Gavin also has a passion for martial arts tricking. In the future, he hopes to continue working in the industry by opening a martial arts school and gym of his own.
He finds inspiration in the work of many prominent martial artists, including Daniel Graham, Anis Cheurfa, Micah Karns, Matt Emig, Michael Guthrie, and Jeremy Marinas. However, his favorite martial artist is star of the silver screen, Bruce Lee.
Gavin loves being a part of Team AKA due to its family atmosphere. For Gavin, AKA's dynamic is incomparable: he remembers the friendliness and warmth team members showed him even before he was on the team, and he now thrives off of the enthusiastic support and energy of his teammates during practice and competitions. For Gavin, Team AKA isn't only a team. It's a family.
In his free time, Gavin enjoys traveling and has visited the United States, Mexico, and the Dominican Republic. He routinely makes his high school honor roll and loves giving back by performing in the yearly fundraiser held by his martial arts school in order to spread awareness and fund research for people with Cystic Fibrosis.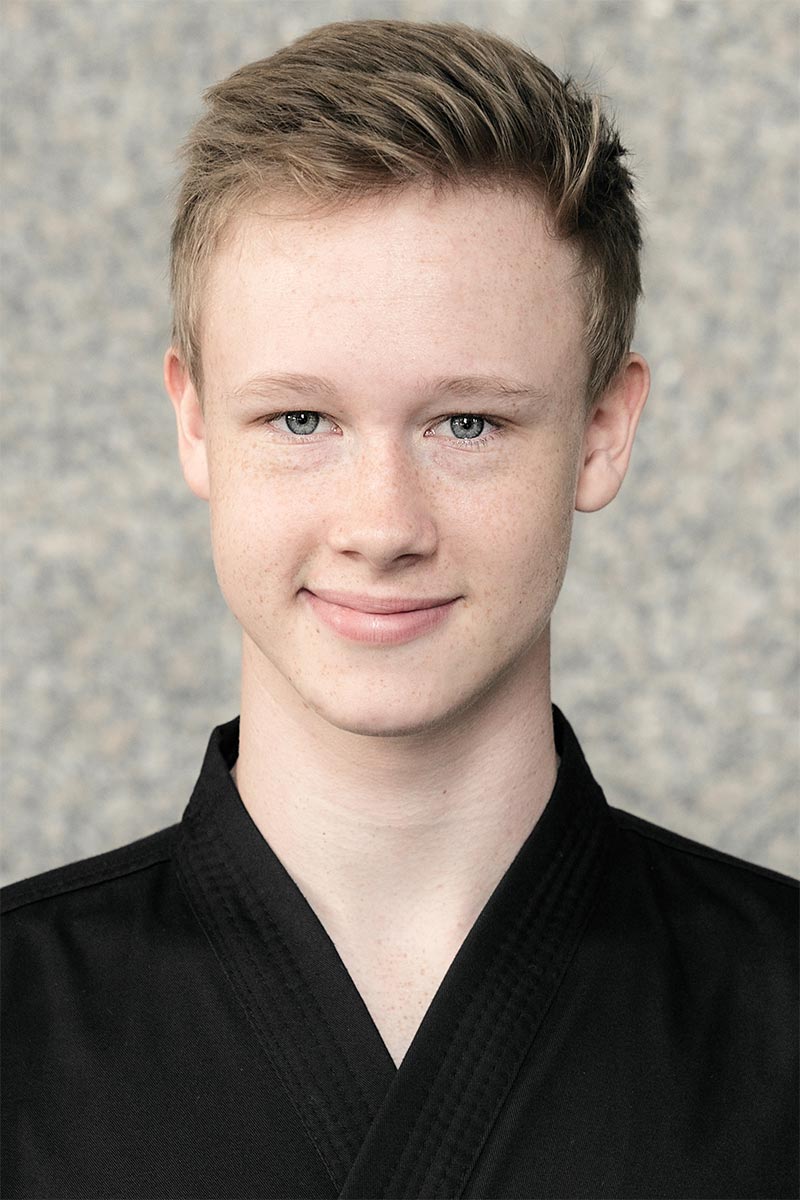 Athlete Gavin DeGraaff
Location Toronto, Ontario
Spotlight Organizes yearly Cystic Fibrosis fundraiser
AKA ID 10-3308