With an impressive array of achievements, 17-year-old Ben Morris is a fantastic addition to Team AKA with a promising future ahead.
Since beginning training at the age of five, Florida-born Ben has honed his martial arts skills to an impressive degree for his 17 years. Following a rigorous schedule which involves training three to four times a week, this martial artist regularly competes in both traditional and CMX events on various circuits, from the renowned NASKA and WKC competitions to his local McKay circuit in Minneapolis, MN. As well as his 3rd-degree black belt, Ben can also add first place finishes in the Tournament of Champions to his list of accolades. Although proficient in the use of both the sword and the Bo Staff, the former is his favorite weapon to compete.
Yet in spite of his many achievements, it's important to Ben to remain humble while using his knowledge and wealth of experience to support others, particularly young competitors or those just starting out. A teacher of both karate and gymnastics, this martial arts tricker utilizes his interest and flair to add an edge to his performance while competing.
Ben's diverse range of interests extends far beyond martial arts, however, to music, marine biology, travel and beyond. With a GPA of 3.3, he studied music for two years and counts being part of a show choir among his extracurricular activities, as well as gymnastics. Ambitious Ben also aspires to study marine biology at UC Santa Cruz, CA, before progressing to work in the field of marine mammal rescue and research, showing he has more than one or even two strings to his bow. He has also traveled to various corners of the globe over the course of his career, having visited England, Ireland and France as well as Jamaica, the Dominican Republic and the Bahamas.
Beyond benefiting from the expert training he has experienced while being part of Team AKA, Ben immensely enjoys the sense of family that it creates, and the wide network of support and encouragement it brings. Drawing inspiration from role models Travis Gelhaye and Cole Eckert, as well as his hero, martial artist Bruce Lee, this young and promising karate competitor never gives up and does not let failure deter him, as reflected by his favorite quote: "I have not failed, I just found 10,000 ways that won't work" – Thomas Edison. It's clear that whatever career path Ben chooses to follow, his unwavering determination will continue to bring him great success.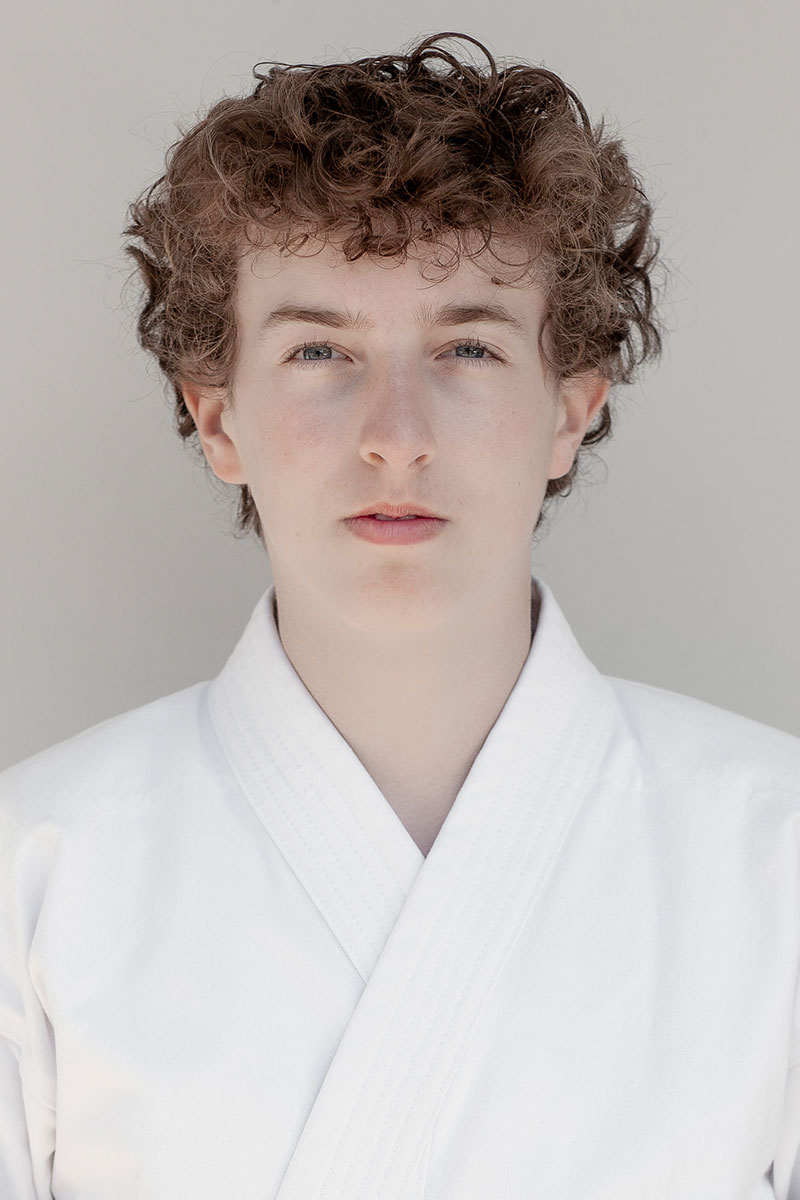 Athlete Ben Morris
Location Minneapolis, Minnesota
Spotlight 3rd Degree Black Belt & Gymnastics and Karate Instructor
AKA ID 07-3370