John Kim has been practicing martial arts for an impressive forty-six years and he is currently ranked as an eighth-degree black belt in Taekwondo by the World Chungdokwan Association.
He was born in Hartford, CT, and currently resides in Mobile, Alabama. He received his Bachelor's degree at Auburn University in Auburn, Alabama, and got his MBA in Sports Management at the US Sports Academy in Daphne, Alabama.
He trains twice a week in order to develop his skills and prepare for competitions on the NASKA and ISKA circuits. He competes in both traditional and creative divisions, and his favorite weapon is the sword. John is an accomplished competitor: he has won first place in numerous tournaments and was named the 2018 18+ traditional weapons world champion. He also became one of the few competitors to win the NASKA Triple Crown.
Despite his history of success, he is not driven solely by the desire to win. Rather, he simply loves to be a part of martial arts events: win, lose, or draw. Being around talented individuals is a huge source of motivation, drive, and energy for him. He is inspired by all of his fellow martial artists who "train diligently, strive for improvement, and endeavor to improve the martial arts".
This is part of the reason he loves being a part of Team AKA: he is constantly inspired by working with fellow martial artists who are so passionate about their craft.
John is constantly striving to improve, and aims to constantly reinvent himself by exploring different forms of martial arts. Recently, he has transitioned to Olympic Tae Kwon Do fighting, and he now has begun creative and weapons training as well. He loves to be an "eternal white belt" and values the skills he has gained through all of his endeavors in different kinds of martial arts.
John is a prolific world traveler, and he has been to seven countries: Korea, Japan, China, England, France, Belgium, and Holland. However, he doesn't intend to stop there. His main aspiration for the future is to travel to countries he has never been to in order to experience new cultures.
He is a perpetual optimist, and derives inspiration from a role model of his, founder of the American Taekwondo Association Haeng Ung Lee:
"Today impossible… tomorrow possible…"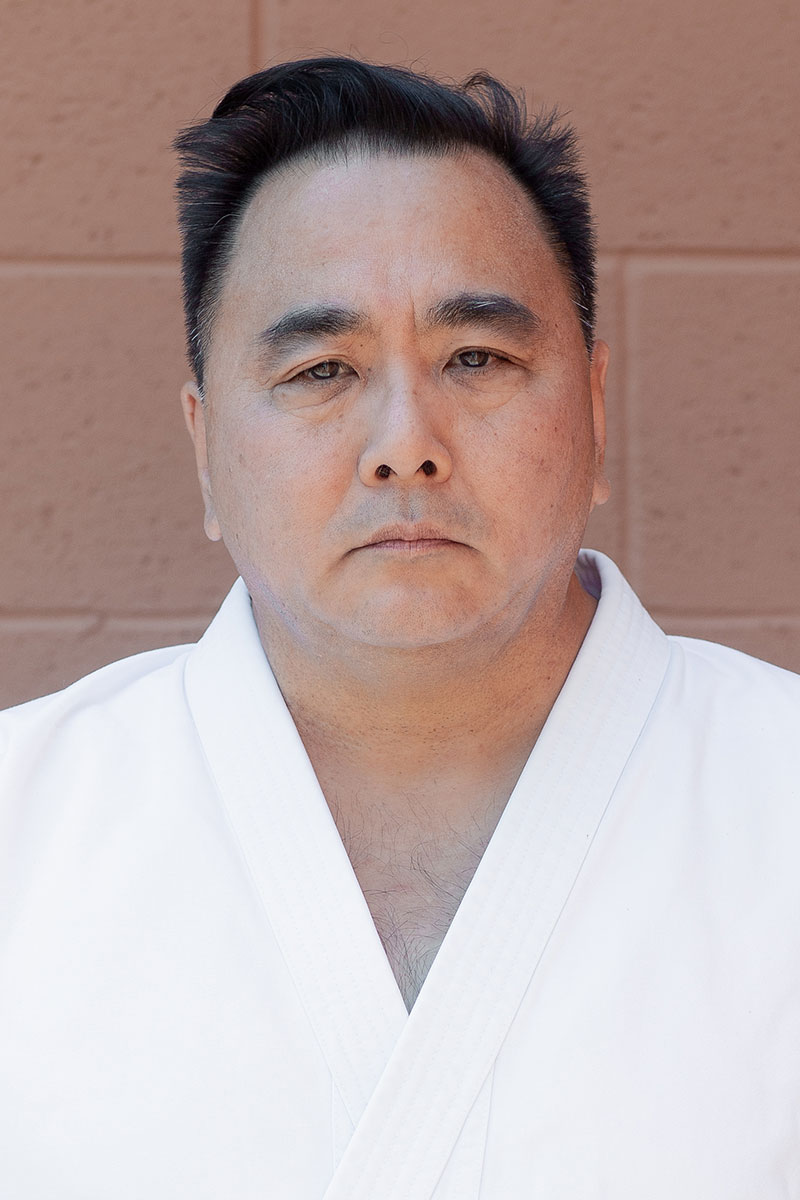 Athlete John Kim
Location Mobile, Alabama
Spotlight AKA Senior Team Co-Captain & NASKA Weapons World Champion
AKA ID 10-3318